New York Flute Fair: Vive la Flûte!
Sunday, April 3, 2016
8:30am-8:30pm
---
Location
    Faculty House at Columbia University
    (Enter through Wien Courtyard, off 116th Street between Amsterdam Avenue
     and Morningside Drive)
    New York, New York 10027
    Map
Admission
    NYFC member $40
    Non-member $60
    Full-time student $25
    Non-flutist family member attending with a full-time student $5
    Senior citizen, age 65+ $25

    The single fee covers the entire day's events.
Registration
    All day, opening at 8:30 am
    AVOID LINES ON THE DAY OF THE FAIR - PRE-REGISTER!
    Special teacher/student discount registration $30 for teachers who pre-register themselves and
    three or more full-time students. Available only through mail in registration.
    Click here for online registration
    Click here for printable registration form to mail in
    Be a sponsor at the 2016 NY Flute Fair. Corporate sponsors have the opportunity to exhibit
    their products and services at the Club's annual flute fair.
Schedule
    Click here
---
Featured Guest Artist: Philppe Bernold
 
Celebrating our rich ties to the French tradition, the 2016 New York Flute Fair, "Vive la Flûte," features the artistry of French flutist Philippe Bernold, first prize winner of the Jean Pierre Rampal International Competition, and recipient of the Premier Prix in Flute from the Paris Conservatory, is presently professor of chamber music and flute at the Paris Conservatory. He will give a masterclass and an evening recital in collaboration with Emmanuel Ceysson, harpist of the Metropolitan Opera Orchestra, and Linda Mark, pianist.
The fair will provide further opportunities to explore our French roots with "Go Baroque Français" with Leela Breithaupt, "The French Flute School: Secrets and Strategies," a workshop with Dionne Jackson, herself a winner of a Premier Prix in Flute from the Paris Conservatory, and "The French Connection pour les enfants," an  interactive event for kids, with Zara Lawler.
---
Concerts
Mini–concert: Composers and Commissioners Make Music: New works by Eric Ewazen and Philip Wharton. Marya Martin and Katherine Fink, flutes and Kathryn Andrews, harp. 10:30 am-11:00 am Skyline Level
Winners of the Young Musicians Contest 10:30 am-11:15 am Garden 2
College Ensemble Showcase: Frost Flutes, Iktus Duo, and Montclair Flute Ensemble perform works by Puccini, Schuessler, Engebretson, and Brown. 11:30 am-12:30 pm Garden Room 2
Mini–concert: Go Baroque Français with Leela Breithaupt, traverso, and Paul Morton, theorbo. 11:45-12:15 Presidential Ballroom
New York Artists Concert: "Vive la Flûte," with Sylvan Winds, Nicolas Duchamp, Trudy Kane, Dionne Jackson, and 12:45 pm-2:00 pm Skyline Level
Gala Concert with Philippe Bernold, flute, Emmanuel Ceysson, harp, Linda Mark, pianist, and Erin Jang, flute. 6:00 pm Skyline Level
After the Concert Chat: Come talk with Philippe Bernold about his fascinating career as a flutist, conductor, and teacher. Immediately following Gala Concert.
---
Workshops, Presentations, and Special Events for Kids of All Ages
Anti-Gravity Flutes and Flutists. Start your day with Keith Underwood and Rebecca Kuehl, with ways to warm UP both your flute and your body, based on the Alexander Technique. Bring your flute! 9:00 am-10:00 am, Presidential Ballroom
The French Connection pour les enfants. Dance a Bourree! Play a Minuet! An interactive workshop with Zara Lawler exploring the French roots of our repertoire. Bring your flute! 9:00 am-10:15 am, Garden 2
Be Careful What You Wish For. Composers Eric Ewazen and Philip Wharton and Flutists Marya Martin and Katherine Fink discuss the commissioning process, immediately following a short concert of their new works. 11:00-12:00 Skyline Level
Go Baroque. Historically informed Performance Practice for modern flutists playing Baroque repertoire. With Leela Breithaupt. Bring your flute and she will bring several traversos for you to try out. 12:15-1:00 Presidential Ballroom
Between the Beats. Ideas to activate your internal rhythm and spatial awareness within the music. For teachers, students, and parents. Bring your flute! With Elsa Nilsson 1:00 pm-2:00 pm, Garden Room 2
Breath and Balance: Body Mapping for injury prevention and increased awareness of body mechanics. With Vanessa Mulvey 2:30 pm-3:30 pm, Garden Room 2
The French School: Secrets and Strategies: Dionne Jackson, the first American in over a decade to be awarded a Premier Prix in Flute from the Paris Conservatory of Music, shares her personal notebook of technical exercises and gives an overview of ways to practice them. Bring your flutes! 4:15 pm-5:30 pm Garden 2
Masterclass with Philippe Bernold. Known throughout Europe brilliant teaching, will share his insights and expertise to three students selected by audition recordings. Click here for more information.
Julius Baker 100th Birthday Tribute: Archival recordings and reminiscences curated by Sandra Ragusa 2:00 pm-3:30 pm Presidential Ballroom
---
Our Flute Fair Presenters
---
 Annual Flute Fair Events
New York Flute Club Competition Finals: 4:00-5:30 Presidential Ballroom. The preliminary round to be held 9:00-12:00 at the Manhattan School of Music at 122nd Street.  Application forms and information are available. For more information, contact competition chair Kaoru Hinata.  Applications must be postmarked by Friday, February 26. Note: Full instructions will be sent with application acknowledgments. 
Exhibits: Flute vendors and makers, music publishers, and other members of the music industry will exhibit their products. This is the perfect opportunity to shop for a new flute or look for newly published music. All day, opening at 9:00 am
NYFC Table & Tag Sale: Visit the NYFC table for CDs and publications by NYFC members and guest artists. NYFC members may sell up to 10 items (CDs or publications) at the exhibit table. We'll also have a tag sale of used music and flute-related items; contact Nancy Toff or bring them the morning of the fair and pick up unsold items by 5:30 pm. The NYFC's own merchandise, including CDs and NYFC flute polishing cloths, will also be for sale.  See our flyer for more information.
Ensemble Reading Session: Special guest conductor will be Judith Mendenhall of the Mannes School faculty. Bring your flute, piccolo, and alto flute and join in! All are welcome. For more information, please contact ensembles director Mary-Ann Tu. 10:15 am-11:30 am, Garden Level.
Raffle: Win a free lesson with Bart Feller, Principal Flute of the New York City Opera, New Jersey Symphony, and Santa Fe Opera. The lesson will be scheduled at your mutual convenience. Raffle tickets are $5 each, or five for $20.
---
Exhibit at the New York Flute Fair
For information on how to become a Commercial Corporate Sponsor, click here
---
Venue Information
Directions: Click here.

Parking: Street parking is readily available in the area. For further details on blocks available for street parking and rates at local parking lots, check www.nyc.bestparking.com.

Food: There are many delis and coffee shops on Broadway and Amsterdam Avenue. There will be coffee service at the Faculty House
---
To view the schedule, click here.  All programs subject to change.
Many thanks go to our sponsors of the 2016 Flute Fair, including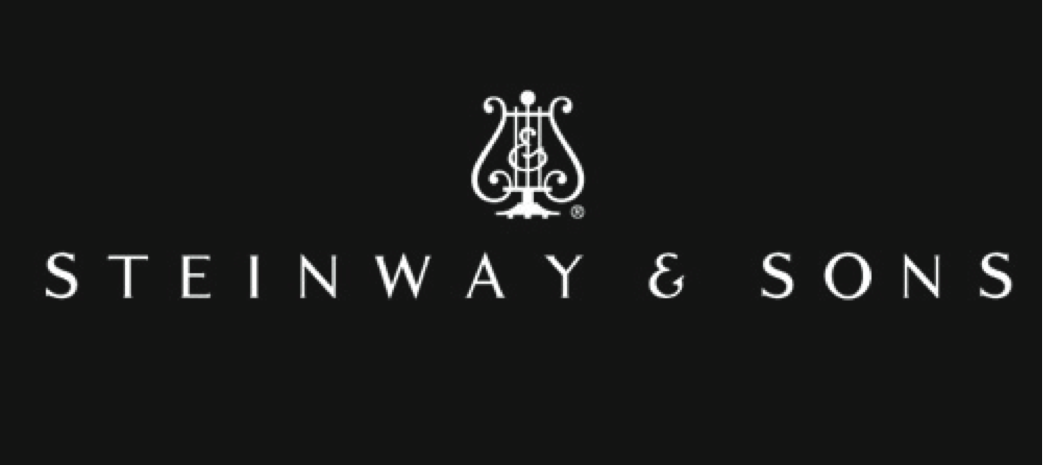 and