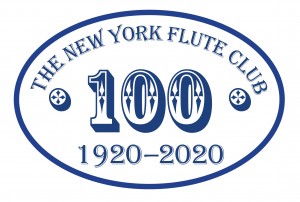 Date & Time
Saturday, August 14, 2021 - 2:00pm
Location
A virtual event at the 2021 National Flute Association convention.
New York Flute Club Centennial Concert
The celebration continues as members and competition winners Mary Kay Fink, Christina Jennings, Julietta Curenton, Mindy Kaufman, Carol Wincenc, and Flute Force play works by Barrère, LaMontaine, Hoover, Burton, Schoenfield, and Bennett that were premiered at the NYFC. Hosted by Nancy Toff
Registration/connection details (NFA) here; program notes here.

Back to Calendar