The New York Flute Club sponsors:
Members enjoy:
Free admission and two guest tickets to monthly concerts
Ensemble program
Access to extensive member directory
Free listing of members' events in our online and newsletter calendars
Monthly newsletter 
Welcome to The New York Flute Club
Join Us for Our 2015-2016 Season
 
On February 28, Yoobin Son plays her first solo NYFC concert since joining the New York Philharmonic as second flute. The entire New York flute community is looking forward to hearing this concert!
Then, in April, the New York Flute Fair will be held at the beautiful Faculty House at Columbia University. Many exciting concerts, workshops and activities are packed into one fun day. The featured artist is Philippe Bernold, French flutist, conductor, and teacher at the Paris Conservatory. I hope he'll tell us some of his playing tips that have helped his students so consistently place in international flute competitions.
Mark your calendars. I look forward to seeing you at these wonderful events! Please come by to say "Hi" and let me know what you'd like to see the New York Flute Club present in coming years.
—Pat Zuber, president, The New York Flute Club
---
News and Updates
Save the Dates!
Sunday, March 13, 2016 - Young Musicians Contest.
Monday, February 1, 2016 - Early-bird discount application deadline.
Friday, February 19, 2016 - Final application deadline.
Click here for more details.
Friday, February 26, 2016 - Application deadline for The New York Flute Club Competition
Click here for more details.

Friday, February 26, 2016 - Performers Needed for Flute Fair Masterclass with Philippe Bernold. Interested flutists of any age who would like to participate should submit a biography and a CD or link to an audio or video performance by this deadline.
Click here for more information. 
Sunday, April 3, 2016 - The New York Flute Fair, "Vive la Flûte!" featuring Guest Artist Philippe Bernold
---
Become a Member
The New York Flute Club offers our Ensemble Program,  Education & Enrichment Program, and our annual competitions.
You can join or renew your membership online and, with membership, be able to access our current newsletters, view ourmembership directory, edit your profile, and list your upcoming concerts in Member Events. More member benefits are listed on our membership registration page.
---
Our Mission
The New York Flute Club, Inc. is a not-for-profit organization dedicated to the advancement of flute playing and the appreciation of flute music. It provides a common meeting ground for professional, student, and amateur flutists and offers performance opportunities for flutists and composers. We welcome as members musicians and music lovers who are interested in the flute and flute music. Founded in1920 by eminent flutist Georges Barrère, composer Lamar Stringfield, and a group of their associates, The New York Flute Club is the oldest such organization in the United States. Hear Georges Barrère in 1941 playing a transcription of the gamelan piece Lagu Ardja by Colin McPhee.
Upcoming Events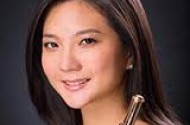 Sunday, February 28, 2016
Yoobin Son, flute
For more info.
Sunday, March 13, 2016
Young Musicians Contest 2016
For more info.
Sunday, April 3, 2016
Flute Fair 2016
For more info.
View the full calendar of events