The New York Flute Club sponsors:
Members enjoy:
Free admission and two guest tickets to monthly concerts
Ensemble program
Access to extensive member directory
Free listing of members' events in our online and newsletter calendars
Monthly newsletter 
Welcome to The New York Flute Club
Join Us for Our 97th Season (2016-2017)
 
Dear Flutists,
I hope many of you had the chance to hear the spectacular recital given by Robert Langevin on September 18. It was a delightful and masterful concert. There was not an empty seat in the auditorium!
Our next club sponsored event is a sound healing workshop by Anonymous 4 veteran, Ruth Cunningham. Please take a look at the "From the President" column on page 2 of our latest newsletter for a description of how I came to know Ruth and a description of the workshop.
This event, which will take place on October 23, 2016 at 5:30 pm, is another that should not be missed. Please note the venue for the workshop is different than our regular recitals.
Ernst C. Stiefel Concert Hall, The New School
Arnhold Hall, 4th floor, 55 West 13th Street, NYC
Admission: Free to NYFC members, $25 general, $15 students/seniors.
I hope to see you there!
-- Pat Zuber, NY Flute Club president
---
---
News and Updates
---
Become a Member
The New York Flute Club offers our Ensemble Program,  Education & Enrichment Program, and our annual competitions.
You can join or renew your membership online and, with membership, view our membership directory, edit your profile, and list your upcoming concerts in Member Events. More member benefits are listed on our membership registration page.
---
Our Mission
The New York Flute Club, Inc. is a not-for-profit organization dedicated to the advancement of flute playing and the appreciation of flute music. It provides a common meeting ground for professional, student, and amateur flutists and offers performance opportunities for flutists and composers. We welcome as members musicians and music lovers who are interested in the flute and flute music. Founded in1920 by eminent flutist Georges Barrère, composer Lamar Stringfield, and a group of their associates, The New York Flute Club is the oldest such organization in the United States. Hear Georges Barrère in 1941 playing a transcription of the gamelan piece Lagu Ardja by Colin McPhee.
Upcoming Events
Sunday, November 6, 2016
Baroque and Klezmer Improvisation: They're a lot alike!
For more info.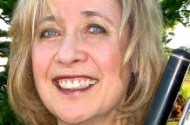 Sunday, November 6, 2016
Adrianne Greenbaum, flute
For more info.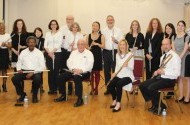 Saturday, November 19, 2016
Ensemble Program
For more info.
View the full calendar of events
Store

Browse all items