The New York Flute Club sponsors:
Members enjoy:
Free admission and two guest tickets to monthly concerts
Ensemble program
Access to extensive member directory
Free listing of members' events in our online and newsletter calendars
Monthly newsletter 
Welcome to The New York Flute Club
To Our Members and Friends
Our 2014-15 season proudly features concerts and classes with Emma Resmini, Mark Sparks, Paul Dunkel, Katherine Fink, piccoloist Jean-Louis Beaumadier, and jazz flutist, Nicole Mitchell. The Flute Fair, "The 21st Century Flute," highlights the artistry of the MacArthur "Genius" Award recipient, Claire Chase.  Concerts, Events and More has more details about these concerts.
In addition, The New York Flute Club offers our Ensemble Program,  Education & Enrichment Program, and our annual competitions.
---
You can join or renew your membership online and, with membership, be able to access our current newsletters, view ourmembership directory, edit your profile, and list your upcoming concerts in Member Events. More member benefits are listed on our membership registration page.
---
News and Updates
- 2014 Composition Competition Winners. The New York Flute Club is very pleased to announce the results of the 2014 Composition Competition. We received 80 entries from nine countries and from all over the United States and were excited by the diverse and inspiring array of creative work for flute and piano.  The compositions selected for prizes and to be featured at the 2015 New York Flute Fair on March 2015 are:
         1st prize: The Bath Clown Duo by Scott Rubin
         2nd prize: Credo by Heeyoung Yang
         3rd prize: They Move with No One Watching: Dances by Nadine Dyskant-Miller
-  December 12: Mark Sparks, principal flutist of the St. Louis Symphony will present a free masterclass for flute club members on Friday, December 12 from 2:00-4:30 at 244 West 54th Street Studios, 10th Floor. Performers and auditors welcome. Please email info@nyfluteclub for more details.
- November 23: Nicole Mitchell is a creative flutist, composer, bandleader and educator.  As the founder of Black Earth Ensemble, Black Earth Strings, Ice Crystal and Sonic Projections, Mitchell has been repeatedly awarded by DownBeat Critics Poll and the Jazz Journalists Association as "Top Flutist of the Year" for the last four years (2010-2013). Mitchell's music celebrates African American culture while reaching across genres and integrating new ideas with moments in the legacy of jazz, gospel, experimentalism, pop and African percussion. Ms. Mitchell will be joined by pianist/percussionist Tyshawn Sorey for her November 23 concert and will also share her signature improvisational concepts and techniques in a workshop immediately preceding her concert. Click here for details.
Nicole Mitchell's workshop and concert is made possible in part by the the generous support of Powell Flutes, who will be exhibiting their full line of handmade flutes beginning at 3:15pm until the beginning of the masterclass at 4:00pm. To schedule a private appointment please contact the Flute Center of New York at 212-307-9737 or info@flutes4sale.com.
Listen to Nicole Mitchell's Black Earth Ensemble perform "Meadow Sunlight in the Swinging Fields"
---
Our Mission
The New York Flute Club, Inc. is a not-for-profit organization dedicated to the advancement of flute playing and the appreciation of flute music. It provides a common meeting ground for professional, student, and amateur flutists and offers performance opportunities for flutists and composers. We welcome as members musicians and music lovers who are interested in the flute and flute music. Founded in1920 by eminent flutist Georges Barrère, composer Lamar Stringfield, and a group of their associates, The New York Flute Club is the oldest such organization in the United States. Hear Georges Barrère in 1941 playing a transcription of the gamelan piece Lagu Ardja by Colin McPhee.
Upcoming Events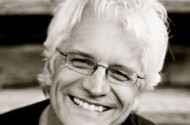 Friday, December 12, 2014
Mark Sparks Masterclass
For more info.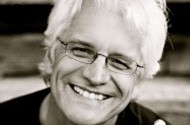 Sunday, December 14, 2014
Mark Sparks, flute
For more info.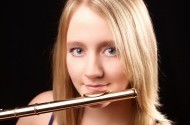 Sunday, January 18, 2015
Emma Resmini, flute
For more info.
View the full calendar of events