NYFC Centennial
The NYFC will celebrate its centennial season in 2019-20. Updates here.
---
The New York Flute Club sponsors:
Members enjoy:
Free admission and one or more guest tickets to monthly concerts
Ensemble program
Access to extensive member directory
Free listing of members' events in our online and newsletter calendars
Monthly newsletter 
Welcome to the New York Flute Club
---
Gerardo Levy (1924-2019)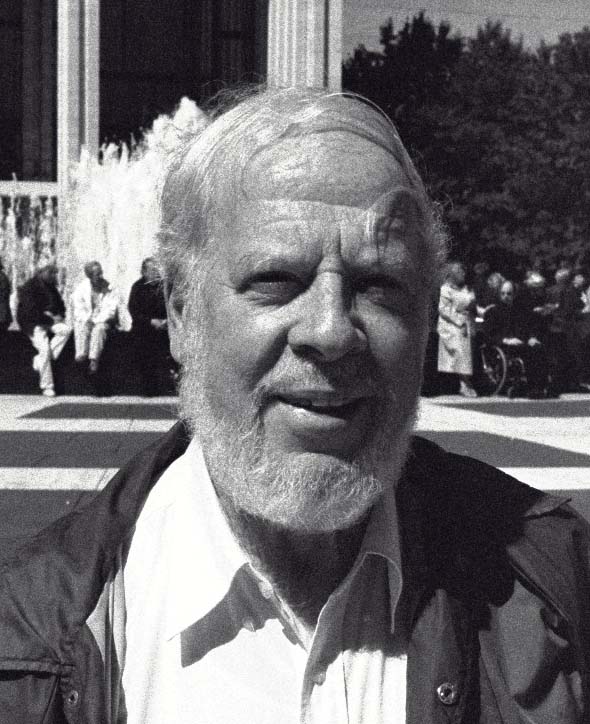 The Club mourns the death of Gerardo Levy, longtime principal flutist of the New York City Opera and former NYFC board member. For more information on his career, please see the October 2004 newsletter. The funeral will be held on Wednesday, August 14 at 9:30 am at Plaza Community Chapel, 630 Amsterdam Avenue at 91st Street. The family welcomes contributions to the Gerardo Levy Education Fund, which will help support the NYFC's educational programs.
---
100 Flutes at Governors Island
Sunday September 15, 2019 • 3:00 - 5:00 pm
---
Summer 2019
Dear friends,
The Centennial is coming! The Centennial is coming! Actually, the Centennial is here. Welcome to our 100th season. Plans are firming up for a spectacular season featuring our hometown all-star team. Details of the concert season will be announced soon.
In the meantime, please save these dates:
Sunday, September 15: 100 Flutes for 100 Years at Governors Island
100 flutists (or more!) will take the ferry to Governors Island to play flute choir music then enjoy food and camaraderie. We will start playing at 3:00 pm and then we'll have a BYO picnic (with centennial treats). We welcome both established flute choirs and individuals of all ages and levels to join in the fun. Club membership is not required (but it is encouraged!)  Click here or click the registration tab above. Music will be emailed to you after registering. Please contact Pat Zuber [patzuber.nyfc@gmail.com] for more information. Details/updates here. Rain date: September 22.
Sunday, November 17: Gala Centennial Concert
8:00 pm, Merkin Hall
Join us to celebrate our centennial in a program of works premiered at the NY Flute Club and closely associated with it. The featured work will be our centennial commission: Five Andean Improvisations by Gabriela Lena Frank, played by Carol Wincenc. Other repertoire includes Georges Barrère's own Nocturne and the Martinu sonata (Robert Langevin); the Burton Sonatina (Mindy Kaufman); Katherine Hoover's Kokopeli (Paula Robison); Robert Dick playing his own Flute Photosynthesis; and Henry Brant's Angels and Devils, with Linda Chesis as soloist and Michael Parloff conducting. Don't miss it! Watch this space for information on how to order tickets.
August 1-5: NFA Convention
Over the summer, many of us will be traveling to Salt Lake City for the National Flute Association convention, August 1-4. On Thursday, August 1, at 5:45 pm I will give a talk on 100 Years of the New York Flute Club, with performances of historic NYFC premieres by Carol Wincenc, Mindy Kaufman, Rie Schmidt, Wendy Stern, and Kathleen Nester (who are also playing on other programs). Metropolitan Opera principal Chelsea Knox will play the Burton concerto. Other NYFC performers include Kristen Gygi, Patricia Harper, Stephanie Jutt, John McMurtery, Hannah Porter Occeña, Chip Shelton, and Barbara Siesel. (If I've missed someone, let me know.)
Have a wonderful summer.
Nancy Toff, president
---
Click here for full season page. Click here for postable flyer.
September 15, 2019
100 Flutes for 100 Years (at Governors Island)
October 20, 2019
Tara Helen O'Connor and colleagues in honor of Samuel Baron
November 17, 2019
Gala Centennial Concert (at Merkin Hall)
December 15, 2019
Flutists of the New York Philharmonic
January 12, 2020
Flutists of the New York City Ballet
February 9, 2020
Flutists and Friends of the American Ballet Theatre
February 29, 2020
Flute Fair with guest artists Chelsea Knox and Seth Morris, principal
flutists of the Metropolitan Opera (at W83 Ministry Center)
April 26, 2020
Winners of the 2019 NYFC Competition with pre-concert mini-recital and masterclass with Paula Robison
---
News and Updates
 

Centennial commission

We are proud to announce that we have commissioned Gabriela Lena Frank to write a work for flute and piano to commemorate the centennial of the Flute Club. The score of Five Andean Improvisations has just arrived, and it will be premiered by Carol Wincenc at our gala centennial concert in November. It will be published by G. Schirmer. Find more about Ms. Frank here.
---
Become a Member
The New York Flute Club offers our Ensemble Program, our Education Program, and our annual competitions.
You can join or renew your membership online and, with membership, view our membership directory, edit your profile, and list your upcoming concerts in Member Events. More member benefits are listed on our membership registration page.
---
Our Mission
The New York Flute Club, Inc. is a not-for-profit organization dedicated to the advancement of flute playing and the appreciation of flute music. It provides a common meeting ground for professional, student, and amateur flutists and offers performance opportunities for flutists and composers. We welcome as members musicians and music lovers who are interested in the flute and flute music. Founded in1920 by eminent flutist Georges Barrère, composer Lamar Stringfield, and a group of their associates, The New York Flute Club is the oldest such organization in the United States.
Upcoming Events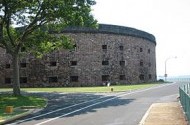 Sunday, September 15, 2019
Governors Island 100 Flutes
For more info.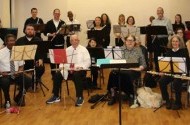 Saturday, September 21, 2019
Ensemble Program
For more info.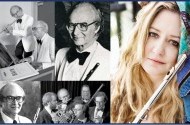 Sunday, October 20, 2019
Tara Helen O'Connor, flute, in honor of Samuel Baron
For more info.
View the full calendar of events
Store

Browse all items