The New York Flute Club sponsors:
Members enjoy:
Free admission and one or more guest tickets to monthly concerts
Ensemble program
Access to extensive member directory
Free listing of members' events in our online and newsletter calendars
Monthly newsletter 
Welcome to the New York Flute Club
---
Dear friends,
Welcome to our second century! We are pleased to reconvene this fall for an exciting series of programs. Events conspire to prevent us from meeting in person for the moment, but that will not stop us from presenting the best and most interesting performers and flute music. So please put on your headphones and join us online. The program committee is excited to offer events that honor the Black Lives Matter movement and also welcome European and other out-of-town artists, who can easily join us online.
In our usual Sunday afternoon slot we will have hour-long concert programs, opening with the music of Gabriela Lena Frank—our centennial commission, played by Carol Wincenc, and a similar Andean-influenced work commissioned and performed for only the second time by Demarre McGill, principal flutist of the Seattle Symphony. In November, Claire Chase presents her innovative Density 2036 project, which pays homage to Varèse's groundbreaking Density 21.5, written for our own Georges Barrère, with a series of annual commissions of new works. And in December, we celebrate the holidays with our 2020 NYFC Competition Winners concert.
The New York Times denoted this year as the Year of the Soloist, and this seemed to be the ideal moment to highlight the abundant unaccompanied flute literature. The result: a Thursday evening Solo Series, short programs of music and conversation that call our attention to this wonderful repertoire, something we can particularly enjoy playing while isolated at home. The Solo Series opens with a work by Noel Da Costa, an African American composer who taught at Rutgers. Pat Spencer, who commissioned the piece, will trace its relationship to Syrinx and will play both works. In November, Molly Barth of Vanderbilt University will play the 1946 version of Density 21.5 that we all learned, but also the original 1936 version, whose manuscript has only recently come to light and which has not been performed publicly since 1936. I'll provide historical background, along with Felix Meyer, the director of the Sacher Foundation in Switzerland, the scholar who has thoroughly analyzed both manuscripts. You are in for some big surprises. Then, in December, flutist-composer John Heiss will present his Etudes for solo flute, and his former student Meg Griffith will interview him about his work. And in January, Emily Beynon, principal flutist of the Concertgebouw in Amsterdam, will introduce us to the flute works of the Dutch composer Marius Flothuis. More in the spring!
Also, on November 12, Jeff Mitchell chairs a panel discussion with master teachers Leone Buyse, Tereasa Payne, and Ransom Wilson about techniques to successfully teach virtually. Everyone is dealing with these new pedagogical challenges, and this distinguished group will suggest some useful technology and teaching techniques.
Please join us online--links will be posted soon.
---
The Club thanks its donors
A list of centennial and centennial season (2019-20) donors may be found here.
---
Our 2020-2021 season of concerts and events
Click here for the season details page. Click here for the postable flyer. Click here for the join/renew brochure.
Web links will updated in the table below a few days prior to each event and will be emailed to current NYFC members.

S = Solo Series (Thursdays at 7:30 pm), C = Concert (Sundays at 5:30 pm)  E = Education/Enrichment
** Calendar link has connection details
| | | |
| --- | --- | --- |
| October 22, 2020 ** | S | Patricia Spencer on Da Costa's Blue-Tune Verses and Debussy's Syrinx |
| October 25, 2020 ** | C | Gabriela Lena Frank program with Carol Wincenc and Demarre McGill |
| November 5, 2020 ** | S | The Evolution of Edgard Varèse's Density 21.5 with Molly Barth |
| November 12, 2020 ** 7:30 pm | E | Panel discussion on virtual teaching, chaired by Jeff Mitchell, with Leone Buyse, Tereasa Payne, and Ransom Wilson |
| November 15, 2020 ** | C | Claire Chase and the Density 2036 Project |
| December 3, 2020 | S | John Heiss on his Etudes, interviewed by Meg Griffith |
| December 13, 2020 | C | 2020 NYFC Competition Winners (rescheduled from April 2020) |
| January 14, 2021 | S | Emily Beynon on the flute works of Marius Flothuis |
| January 24, 2021 | C | Janet See, baroque flute |
| March 21, 2021 | C | Adam Sadberry, acting principal flute, Memphis Symphony |
| April 10-11, 2021 |   | New York Flute Fair 2021: A Virtual Toolbox |
---
Become a Member
The New York Flute Club offers our Ensemble Program, our Education and Enrichment Program, and our annual competitions.
You can join or renew your membership online and, with membership, view our membership directory, edit your profile, and list your upcoming concerts in Member Events. More member benefits are listed on our membership registration page.
---
Our Mission
The New York Flute Club, Inc. is a not-for-profit organization dedicated to the advancement of flute playing and the appreciation of flute music. It provides a common meeting ground for professional, student, and amateur flutists and offers performance opportunities for flutists and composers. We welcome as members musicians and music lovers who are interested in the flute and flute music. Founded in1920 by eminent flutist Georges Barrère, composer Lamar Stringfield, and a group of their associates, The New York Flute Club is the oldest such organization in the United States.
Upcoming Events
Thursday, December 3, 2020
John Heiss and Meg Griffith
For more info.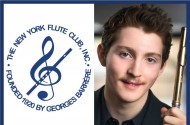 Sunday, December 13, 2020
2020 NYFC Competition Winners
For more info.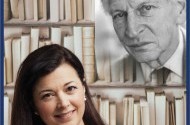 Thursday, January 14, 2021
Emily Beynon on the flute works of Marius Flothuis
For more info.
View the full calendar of events