NYFC Centennial
The NYFC will celebrate its centennial season in 2019-20. Updates here.
---
The New York Flute Club sponsors:
Members enjoy:
Free admission and two guest tickets to monthly concerts
Ensemble program
Access to extensive member directory
Free listing of members' events in our online and newsletter calendars
Monthly newsletter 
Welcome to the New York Flute Club
---
Flute Fair 2018: Flutists without Borders
Sunday, February 25
Transportation Alert: #1 trains not running as usual on 2/25. Click here for details.
---
The Flute Fair is dedicated to Paul Lustig Dunkel (1943-2018)
The Club mourns the death on January 14 of our longtime member Paul Dunkel, principal flutist of the New York City Ballet. More here.  
---
Dear Friends,
Our 2018 Flute Fair, with guest artist Karl-Heinz Schütz, will be on Sunday February 25. Info and updates can be found here. 
Please join us!
| | |
| --- | --- |
| Sept 17, 2017  | Nobutaka Shimizu                             |
| Oct. 15, 2017 | Carlos Nakai                       |
| Nov. 12, 2017 | Emily Skala |
| Dec. 3, 2017 | Zara Lawler (workshop/performance) |
| Jan. 21, 2018 | Mindy Kaufman |
| Feb. 25, 2018 | Flute Fair with Karl-Heinz Schütz |
| March 18, 2018 | NYFC Competition Winners |
| April 8, 2018 | Maxence Larrieu |
See our online calendar for more information about these exciting events!
---
Click here for postable flyer; click here for season page.
---
News and Updates
---
Become a Member
The New York Flute Club offers our Ensemble Program,  Education & Enrichment Program, and our annual competitions.
You can join or renew your membership online and, with membership, view our membership directory, edit your profile, and list your upcoming concerts in Member Events. More member benefits are listed on our membership registration page.
---
Our Mission
The New York Flute Club, Inc. is a not-for-profit organization dedicated to the advancement of flute playing and the appreciation of flute music. It provides a common meeting ground for professional, student, and amateur flutists and offers performance opportunities for flutists and composers. We welcome as members musicians and music lovers who are interested in the flute and flute music. Founded in1920 by eminent flutist Georges Barrère, composer Lamar Stringfield, and a group of their associates, The New York Flute Club is the oldest such organization in the United States. Hear Georges Barrère in 1941 playing a transcription of the gamelan piece Lagu Ardja by Colin McPhee.
Upcoming Events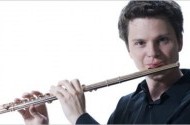 Sunday, February 25, 2018
Flute Fair 2018
For more info.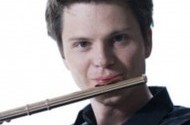 Sunday, February 25, 2018
Karl-Heinz Schütz, guest artist, Flute Fair
For more info.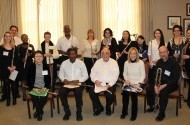 Saturday, March 10, 2018
Ensemble Program
For more info.
View the full calendar of events
Store

Browse all items