---
---
The New York Flute Club sponsors:
Members enjoy:
Free admission and one or more guest tickets to monthly concerts
Ensemble program
Access to extensive member directory
Free listing of members' events in our online and newsletter calendars
Monthly newsletter 
Welcome to the New York Flute Club
---
Dear friends,
The weather may be terrible, but neither rain nor snow nor heat nor gloom of night will keep the New York Flute Club from its appointed rounds. On Thursday, February 25, at 7:30 pm our own multi-talented flutist/composer Robert Dick gives us a varied two-hour masterclass with something for everyone. First, 12-year-old flutist/composer Ilaria Hawley, a student of Zara Lawler, will work with Robert on an original composition of theirs. Second, Robert will coach Adeline DeBella, a student of Tara O'Connor, on his piece Lookout. Then Jessica Taskov, who has organized the program, will be "in conversation" with Robert about his music and pedagogy—the goal being to help flutists of all levels to invigorate their warm-up routines, make these techniques a regular part of their life, and also to help people understand that his music is not as scary as it looks. The benefits to tone color, ear training, breath control, and flexibility are truly on another level!
Join us on Zoom: https://zoom.us/j/94370709695?pwd=dzlJUlFYdlBJNU9xQWE5MGJCMGJ0UT09
On Sunday, February 28 at 5:30 pm we'll present a Solo Flute Spectacular with Lisa Bost-Sandberg, Bonita Boyd, Stephanie Jutt, Alexa Still, and Paul Taub in works of Barbara Benary, Lou Harrison, Luciano Berio, Lisa Bost-Sandberg, Alberto Ginastera, Raimundo Pineda,  Charles Koechlin, and John La Montaine, a feast of masterworks. Some of these works are likely familiar, but many are not, and you may want to add them to your own repertoire.
Join us here: https://zoom.us/j/97366380998?pwd=YWdIRGF5dTgvTThSZFl5dFY0cFpKUT09
Sincerely,
Nancy Toff
President, The New York Flute Club
---
The Club thanks its donors
A list of centennial and centennial season (2019-20) donors may be found here.
---
Our 2020-2021 season of concerts and events
Click here for the season details page. Click here for the postable flyer. Click here for the join/renew brochure.
Web links will updated in the table below a few days prior to each event and will be emailed to current NYFC members.

S = Solo Series (Thursdays at 7:30 pm), C = Concert (Sundays at 5:30 pm)  E = Education/Enrichment
** Calendar link has connection details
October 22, 2020 **
S
Patricia Spencer on Da Costa's Blue-Tune Verses and Debussy's Syrinx
October 25, 2020 **
C
Gabriela Lena Frank program with Carol Wincenc and Demarre McGill
November 5, 2020 **
S
The Evolution of Edgard Varèse's Density 21.5 with Molly Barth
November 12, 2020 ** 7:30 pm
E
Panel discussion on virtual teaching, chaired by Jeff Mitchell, with Leone Buyse, Tereasa Payne, and Ransom Wilson
November 15, 2020 **
C
Claire Chase and the Density 2036 Project
December 3, 2020**
S
John Heiss on his Etudes, interviewed by Meg Griffith
December 13, 2020**
C
2020 NYFC Competition Winners (rescheduled from April 2020)
January 14, 2021**
S
Emily Beynon on the flute works of Marius Flothuis
January 24, 2021**
C
Janet See, baroque flute
February 25, 2021** 7:30 pm
E
Robert Dick masterclass
February 28, 2021**
C
Solo Flute Spectacular with Lisa Bost-Sandberg, Bonita Boyd, Stephanie Jutt, Alexa Still, and Paul Taub
March 11, 2021
S
Mary Oleskiewicz on the Bach Partita in A Minor
March 18, 2021
7:30 pm
E
Best Foot Forward: Katherine Borst Jones on performance enhancement
March 21, 2021
C
Adam Sadberry, acting principal flute, Memphis Symphony
April 10-11, 2021
 
New York Flute Fair 2021: A Virtual Toolbox
---
Become a Member
The New York Flute Club offers our Ensemble Program, our Education and Enrichment Program, and our annual competitions.
You can join or renew your membership online and, with membership, view our membership directory, edit your profile, and list your upcoming concerts in Member Events. More member benefits are listed on our membership registration page.
---
Our Mission
The New York Flute Club, Inc. is a not-for-profit organization dedicated to the advancement of flute playing and the appreciation of flute music. It provides a common meeting ground for professional, student, and amateur flutists and offers performance opportunities for flutists and composers. We welcome as members musicians and music lovers who are interested in the flute and flute music. Founded in1920 by eminent flutist Georges Barrère, composer Lamar Stringfield, and a group of their associates, The New York Flute Club is the oldest such organization in the United States.
Upcoming Events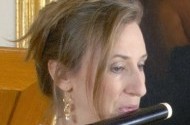 Thursday, March 11, 2021
A New Look at the Bach Partita for Solo Flute
For more info.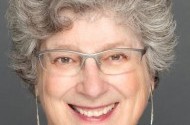 Thursday, March 18, 2021
Best Foot Forward: A Performance Enhancement Workshop
For more info.
Sunday, March 21, 2021
Adam Sadberry, flute
For more info.
View the full calendar of events