2015 New York Flute Fair
Chasing Your Dream
Sunday, March 15, 2015
8:30am-8:30pm
---
Location
    Faculty House at Columbia University
    (Enter through Wien Courtyard, off 116th Street between Amsterdam Avenue
     and Morningside Drive)
    New York, New York 10027
    Map
Admission
    NYFC member $35, non-member $50, full-time student $25, non-flutist family member attending
    full-time student $5, senior citizen, age 65+ $25. The single fee covers the entire day's events.
---
To view the schedule, click here.  All programs subject to change.
---
Featured Guest Artist:  Claire Chase
The 2015 Flute Fair, "Chasing Your Dream," features the artistry of Claire Chase, winner of a 2012 McArthur Foundation fellowship for arts entrepreneurship (a "Genius Grant"), a soloist, collaborative artist, and activist for new music. Chase was first prize winner in the 2008 Concert Artists Guild International Competition and co-founded the International Contemporary Ensemble (ICE). The fair will also feature the annual New York Flute Club Competition and winners of the New York Flute Club Young Musicians Contest and Composition Competition.
---
Description of Events
Registration:  All day, opening at 8:30am
Concerts
--  New York Artists Concert: Susan Palma-Nidel, Helen Campo, Kathleen Nester, David Wechsler, and Flutronix play a program of compositions written especially for them by Pablo Ziegler, David Evans, Joshua Rosenblum, David Wechsler, and Nathalie Joachim/Allison Loggins-Hull. 10:00am-11:15am, Presidential Ballroom

-- Premieres: Winning compositions of the NYFC's 2014 composition competition by Scott Rubin, Heeyoung Yang, and Nadine Dyskant-Miller; other works by Jennifer Higdon, Mark Vinci, and Jacob Ter Veldhuis. With Jeffery Stonehouse, Gabrielle Gingras, Katherine Fink, Jan Vinci, Margaret Lancaster, Margaret Kampmeier, and Nadine Dyskant-Miller. 12:30pm-1:45pm, Presidential Ballroom

-- Winners of the Young Musicians Contest. 2:00pm-3:00pm, Skyline Level

-- Student Ensemble Showcase. 3:00pm-3:45pm, Skyline Level

-- Gala Concert with Claire Chase, assisted by Caley Monahon-Ward, sound engineer. 6:30pm, Presidential Ballroom

-- After the Concert Chat: Come talk with Claire Chase about her fascinating work of commissioning, collaborating, and curating 21st century music. 7:30pm
---
Workshops, Presentations, and Special Events for Kids of All Ages
-- Warm Up with Awareness: With Keith Underwood and Rebecca Kuehl. Bring your flute! 9:00am-10:00am, Garden Room 1
--  Discovery Zone: Bring your flute! Plug it in! Play two notes at once! Learn a jazz riff and make your own pan pipe! Get mech-mouth to play your flute! With Nina Assimakopoulos, Andrea Brachfeld, Gina Izzo, Tereasa Payne, and Katherine Saenger.* 9:00am-10:30am, Skyline Level

-- Open Masterclass with Bart Feller and Brad Garner: Anyone can play, first-come, first-served basis, with Linda Mark, pianist. Bring your flute and both flute and piano parts to your music. Questions? Email Jeanne Wilson.* 11:00am-12:15pm, Skyline Level

-- Bamboo, Wood and Silver: Meet the flutist from The Lion King in an interactive session with Dave Weiss featuring flutes from different parts of the world: bamboo flutes, Celtic/Irish flute, East Indian bansuri, bass and alto flutes, dizi (Chinese bamboo flutes), and overtone flutes.* 12:45pm-1:45pm, Garden Room 1 

-- Applaud Your Apps: Fun technology for flutists, with Flutronix, Gina Izzo, and Noelle Perrin.* 4:00pm-5:00pm, Garden Room 1

-- Healthy Hands: Andrea Brachfeld successfully cured herself of focal dystonia in her hands and will share successful strategies and techniques for healing and prevention of focal dystonia. 2:30pm-3:30pm, Garden Room 1

-- Visualization Techniques for Confident Performance: Noted psychiatrist and hypnotherapist Dr. Devra Braun, M.D. specializes in working with musicians and actors. She will teach participants self-hypnosis and flute-specific visualization methods for confident performance.12:30pm-1:30pm, Skyline Level

-- Breathe: Andrew Sterman shares his experience as a flutist, wind player, and Qi Gong practitioner. 2:00pm-3:00pm, Presidential Ballroom

* Especially for kids (all ages)
---
Annual Flute Fair Events
-- New York Flute Club Competition Finals: Preliminary and final rounds of our annual competition for flutists ages 18-27 will be held at the Fair. The winners will be featured on the April 26 concert of the regular NYFC concert series. Application forms and information are available. For more information, contact competition chair Patricia Zuber. Applications must be postmarked by Friday, February 13. Note: The preliminary round to be held at the Manhattan School of Music at 122nd Street. Full instructions will be sent with application acknowledgments.  Final round to be held 4:00pm-5:30pm, Skyline Level.

-- Exhibits: Flute vendors and makers, music publishers, and other members of the music industry will exhibit their products. This is the perfect opportunity to shop for a new flute or look for newly published music. All day, opening at 9:00am

-- NYFC Table & Tag Sale: Visit the NYFC table for CDs and publications by NYFC members and guest artists. NYFC members may sell up to 10 items (CDs or publications) at the exhibit table. We'll also have a tag sale of used music and flute-related items; contact Nancy Toff or bring them the morning of the fair and pick up unsold items by 6:00 pm. The NYFC's own merchandise, including CDs and NYFC flute polishing cloths, will also be for sale.  See our flyer for more information.

-- Ensemble Reading Session: Special guest conductor will be Judith Mendenhall of the Mannes School faculty. Bring your flute, piccolo, and alto flute and join in! All are welcome. For more information, please contact ensembles director Mary-Ann Tu. 10:15am-11:30am, Garden Level.

-- Raffle: Win a free lesson with Linda Chesis, master teacher at the Manhattan School of Music. The lesson will be scheduled at your mutual convenience. Raffle tickets are $5 each, or five for $20.
---
Venue Information
-- Directions: Click here.

-- Parking: Street parking is readily available in the area. For further details on blocks available for street parking and rates at local parking lots, check www.nyc.bestparking.com.

-- Food: There are many delis and coffee shops on Broadway and Amsterdam Avenue. There will be coffee service at the Faculty House.
---
Many thanks go to our sponsors of the 2015 Flute Fair, including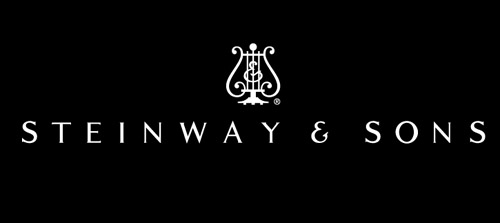 and  

---
Our Flute Fair Presenters

Back to Flute Fair Archives